I've already posted a look before wearing the same top, but I like this one waaaaybetter than that. Entitled it BRIGHTER because I matched it with a bright yellow skirt and a cute headband with a yellow bow.
Top: Black Poppy| Skirt: Copper
Gold cuff: The RAMP| Rings: Chick Flick
Headband: SM Children's Accessories| Necklace: Terranova
Shoes: Janeo
RED Matte Lipstick: Ever Bilena
Boasting about another lippie from my beauty junks! A red Matte Lipstick from Ever Bilena. It's MATTE! It lasts long so you don't have to worry about touch ups from time to time.
You can vote for this look on Chictopia!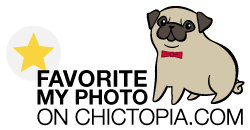 All you need is a facebook account, link it with Chictopia then you're good to go… Thank you!