I think the red color is always incorporated with Valentine's day or anything related to love since it's the color of our heart. Agree? Love was all over the internet yesterday, especially Facebook. haha! I know how special this day truly is to most people, because for once a year, we get to express our true feelings for that ONE special person we love. Although we can do so any day and any time of the year, February 14 just makes every person's love life more meaningful and extraordinary. Well for me, of course I still had to go to work before I go on celebrating.
Here's what I wore:
Top: NY Square| Pants: For Me
Necklace: SM Accessories
Sitting and thinking like a boss..hahaha!
This shot was taken after my dinner date with Akeem. (I'll blog about the whole date thingy after..)
You can vote for this look on Chictopia!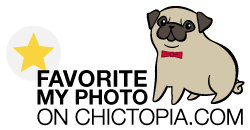 All you need is a facebook account, link it with Chictopia then you're good to go… Thank you!
MY FIRST BLOG GIVE AWAY IS STILL ON-GOING! <3
FOLLOW THIS LINK: FIRST BLOG GIVE AWAY.