What should I wear on a Sunday, going to church? Something

modest and simple

but still has an extra

'oomph!' hahaha.
Square pants: from Hongkong| Cardigan: Blanc Noir
Necklace: Terranova
So sorry if I only had one decent photo of myself in this post..
PRINTS ALL OVER:
Animal prints are so unique, you'll surely stand out if you wear them. I like it because when worn, it looks classy and sophisticated.
SO WHAT CAN YOU SAY ABOUT THESE PANTS??
I'LL BE GIVING AWAY ONE BUT WITH A DIFFERENT COLOR!!
I'll be announcing it soon!..:)
Floral Bracelet: from Akeem| Gold Bangle: Vintage
Shoes: Janeo
You can vote for this look on Chictopia!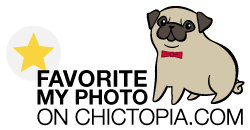 All you need is a facebook account, link it with Chictopia then you're good to go… Thank you!