Dress: Lu Liam Online Fashion Shop| Feathered Headband: Lu Liam Online Fashion Shop

This dress simply reminds me of the 1950's fashion, full bodied skirts with petticoats (although this dress doesn't have one), the way I twirled made it look like one. Here's how 1950's fashion looked like:
Full skirts+Petticoats+Colors= Simply fashionable! Notice how small their waistlines are? They even have to emphasize it, I bet most ladies back then were always conscious about diet and exercise to maintain their figure. hahaha.
Saw an almost similar pose and color of dress, Click the link to check out her blog Someone Like You!
Bracelets: Owned by my Mom
Bracelets: Owned by my Mom
Dresses: Lu Liam Online fashion Shop
Wedge: Rusty Lopez
You can vote for this look on Chictopia!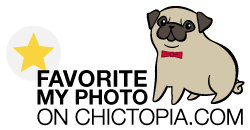 All you need is a facebook account, link it with Chictopia then you're good to go… Thank you!